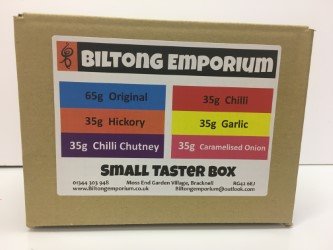 Small Taster Box
This box is an excellent place to start with the top 6 biltong flavours. These are all medium consistency, medium fat content & thin sliced.
This box contains:

65g of Original

35g of Garlic
35g of Chilli
35g of Hickory
35g of Caramelised Onion
35g of Chilli Chutney
For dietary information please see individual flavours, a full list of ingredients and allergens will be on the box.